Digital Backs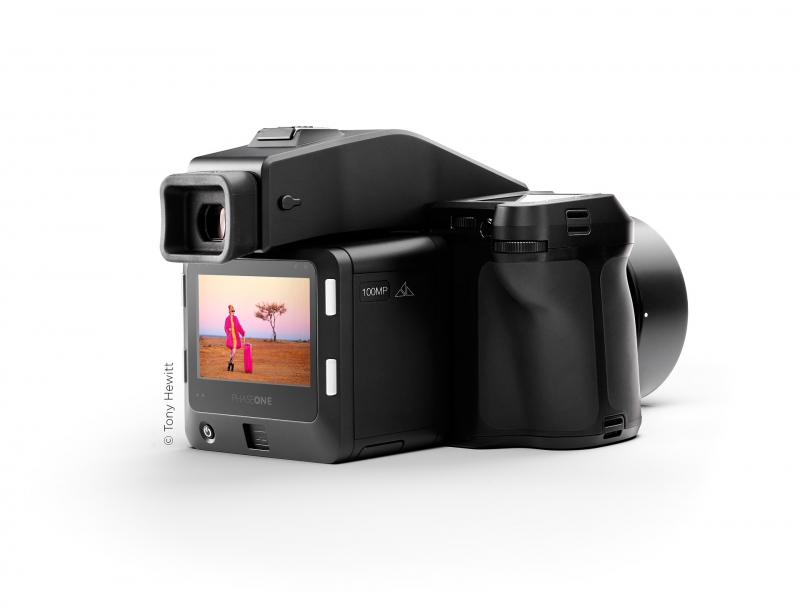 IQ3 100 TRICHROMATIC
IQ300 TRICHROMATIC
renders color in astonishing brilliance. It is capable of replicating, closer than ever, the color definition that the human eye sees. Using a new CMOS sensor and Bayer Filter color technology, available only through Phase One, we have given the photographer 101-megapixels of creative possibility in never-before possible color definition.

Capture how the eye sees
Phase One is known best for innovation. The art of perfecting the exceptional goes to the core of our philosophy. We've delved into digital photography from a diferent perspective and focused on something often taken for granted: Color. The signi cant role of color in photography is something no one can underestimate. Being able to capture what our eyes can see has been an ambition since the introduction of color photography. Color vitality and accuracy goes to the very heart of photographic expression.

The IQ3 100MP Trichromatic has achieved the next level of color capability by mimicking the color vision of the human eye, enabling the artist to express their vision more directly than ever before in 101-megapixel detail.

The IQ3 100MP Trichromatic has established the lowest and therefore cleanest base ISO of any medium format CMOS sensor. The crisp, clean, and noise-free render of base ISO 35 on the IQ3 100MP Trichromatic creates stunning results for your vision to be expressed as intended.

As the developers of the Trichromatic technology, and the only camera manufacturer with full in-house control over all aspects of our camera system and software production; our expert support teams have intricate knowledge of all the bits and pieces, right down to the smallest detail. With complete and comprehensive product knowledge, we provide the fastest possible response to your needs, and promise the maximum in uptime for you, our customer.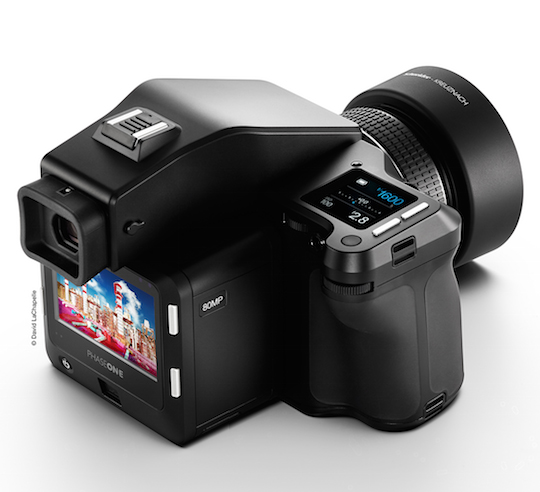 IQ3 series digital backs
The sensors in the IQ3 100MP, 80MP, IQ3 60MP and IQ2 60MP Achromatic are exclusively found in Phase One products. Not only are they exclusive, they're the biggest around! Their size allows you to realize the full potential of your lenses. Whether it's a tight interior space or scenic vista, the full frame sensors mean you'll get more out of every scene.

With our new and exclusive 100 megapixel imaging sensor, the IQ3 Digital Backs can deliver extreme long exposures of up to 60 minutes.

To ensure the best quality of long-exposure imaging it is important to operate the digital capture device at a relatively constant temperature. When turning on an IQ Digital Back the power consumption will lead to a temperature increase that stabilizes in time.

With our patented Sensor+ technology in the IQ3 Digital Backs you can easily switch from high-resolution and low ISO captures to lower resolution and higher ISO captures, without degrading the pixel level quality of the image.

he extreme dynamic range of the IQ3 Digital Back range (up to 14 f-stops in the case of the IQ3 50MP) enables you to capture every scene no matter what the lighting conditions. Bring back virtually every detail, even if you didn't get the exposure perfect at capture.

With full system integration, the XF Camera System offers power sharing between each of it's independently powered components. The ability to provide consistent power for the system, as a whole, allows for maximum usage without the necessity to change batteries. Further, tethered workflow allows the system to charge when not in use. The new power-sharing feature ensures consistent performance across all components.

Accessible directly from the back, the OneTouch UI allows for versatile workflow options fitting whatever challenges you may meet. Whether it's cramped quarters, a high tripod or even just ease of use from a larger touch screen, the OneTouch UI seamlessly integrates all controls of the XF camera system at your fingertips.

The software running on range of IQ3 Digital Backs is designed as an upgradeable operating system. This allows for easy and fast upgrades, providing both new features and unique customization options. By using our new Camera OS, photographers will be able to upgrade their IQ3 Digital Backs at regular intervals in order to benefit from the new opportunities of technology.

All IQ3 Digital Backs feature a 3.2 inch display designed to work equally well indoors as outdoors. Images can easily be validated from most angles, thanks to its viewing angle of 170 degrees. The display delivers great color rendition that can reproduce tonal gradations of up to 16 million different shades.

The touch screen lets you tap to zoom, pan and browse through images fast and it is easy to navigate between different menus and features. The IQ3 Digital Backs are designed with contextual controls that appear only when needed.

You don't have to buy extra accessories or mount more gadgets on your camera. Wireless communication is an integrated part of the IQ3 Digital Back range.

In the range of IQ3 Digital Backs, Wi-Fi is built-in allowing you to connect an iPad or iPhone wirelessly and use Capture Pilot for Live View, exposure control, shutter release and instantly check focus or compose on a larger screen.

The larger display of an iPad can make it easier to view composition and focus. Use it yourself or simply give it to the client when working on set; they can get involved, check and rate images from afar and you can make sure your clients get what they want and keep coming back.

GPS information is logged through Capture Pilot when your iPhone or iPad is wirelessly connected to an IQ3 Digital Back and automatically embedded into your IQ RAW files. A great feature for reviewing where images were captured which can be useful for location scouting purposes.

There are a host of specialised camera manufacturers delivering speciality solutions for technical disciplines in reproduction imagery, architecture, landscape or industrial applications, and many more, all of which offer compatibility with the range of Phase One Digital Backs.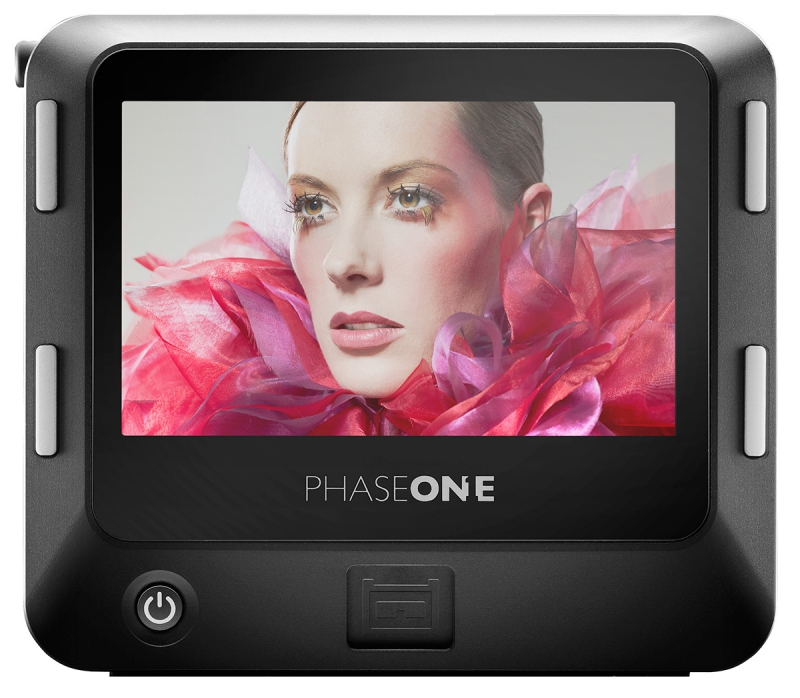 IQ2 series digital backs
The IQ2 series digital backs feature a large 3.2 inch high-resolution touch screen display, fast wired and wireless connectivity, a rugged design, up to one hour exposures, pure black and white images, ISO sensitivity up to 6400 and unmatched image quality from up to 80 megapixel captures.
IQ2 series digital backs

IQ280
The IQ280 digital back is the pinnacle of image quality. It offers some of the highest resolution captures of any commercially available cameras. The 80 megapixel captures, enormous dynamic range and unparalleled image quality makes it an ideal solution for a wide array of photographic disciplines.

IQ260
The IQ260 goes beyond the norm; its made for extraordinary captures. It can deliver long exposures of up to one hour and produce 60 megapixel captures that are virtually noise free.

IQ260 Achromatic
The IQ260 (60mpx) Achromatic offers pure black and white images; no filters or interpolation applied. As there is no IR cut-off filter mounted on the sensor, there are endless opportunities to create very distinct imagery both for artistic and scientific purposes.

IQ250
The IQ250 is the epitome of capture versatility. It offers outstanding image quality at 50 megapixel resolution throughout its entire ISO range from 100 to 6400 with 50mpx resolution.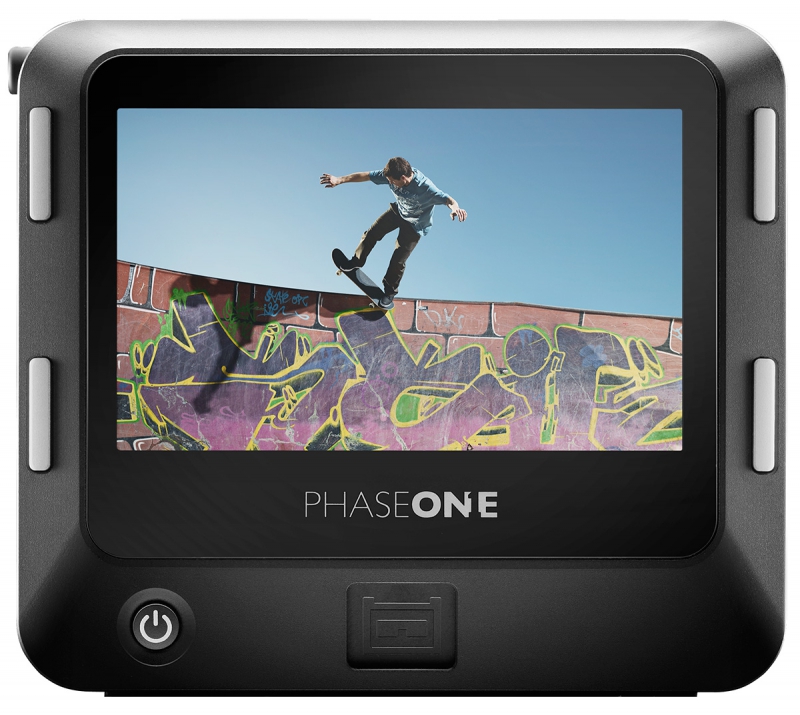 IQ1 series digital backs
The Phase One IQ1 series digital backs feature up to 80 megapixels resolution. The high resolution touch screen allows you to zoom, pan and browse images fast and easy.
Bodies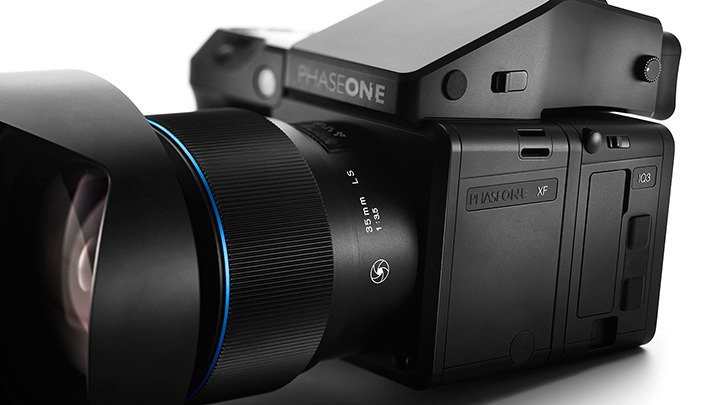 Body XF
The Phase One XF camera is the most versatile camera platform for high-end photography. It has support for more than fifty different digital backs and eighty different lenses from multiple brands offering you unparalleled control, performance, precision and reliability.

Key Features :
Fast and accurate autofocus with custom fine-tuning adjustment option
High shutter speeds up to 1/4000s
Long exposures up to 60 minutes
Easily programmable custom functions
Intuitive handling through great ergonomics and easily accessible controls
Rechargeable Li-ion battery with up to 10,000 captures on one charge
Rugged construction for high volume production use.

With a newly introduced HoneyBee AF we are adding direct focus confirmation to the exposure feed back on the XF OneTouch UI. Giving full capture control with the Waist Level Finder. With a simple and easy reference for focus, available at a moments notice, you'll be able to ensure focus without missing a beat.

Use Capture One PRO to calibrate and save the hyperfocal point on each of your Phase One lenses. With the Hyperfocal Tool you can easily dial in each lenses perfect "sweet spot" for hyperfocal focus. With the hyperfocal point saved for the specific lens, you can select the stored point at a moments notice to ensure perfectly sharp images with maximum hyperfocal focus achieved.

Set your camera up to wait until the camera is absolutely still. Image blur from camera shake can be the deciding factor between a perfectly sharp or unacceptably soft image. The XF Camera Systems Seismograph Vibration delay will wait until the camera is absolutely still to capture your vision, ensuring that no camera shake will ever be introduced into the captured image.

Access this tool on the XF OneTouch UI to easily adjust the alignment of the camera system, using the XF Camera Body's 3 axis accelerometer. The BullsEye Level tool will ensure the camera is perfectly set for special applications, such as architecture, panoramic stitching or landscape imagery.


Lenses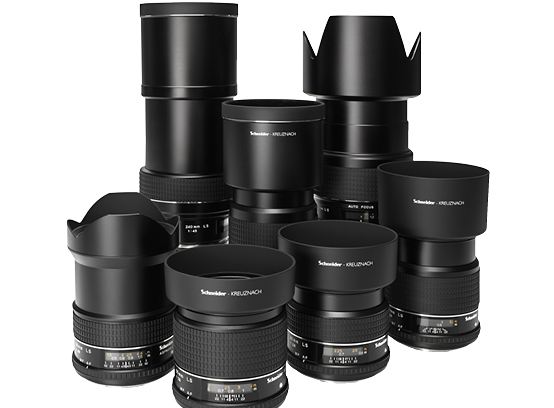 Leaf shutter lenses
Leaf shutter lens by Schneider Kreuznach provide you with the latest leaf shutter technology allowing for unprecedented high flash sync speeds of up to 1/1600s and world class image quality, performance and durability. Here is a list of LS lenses: zoom 40-80 f/4-5,6, 28mm f/4,5, 55mm f/2,8, zoom 75-150mm f/4-5,6, 80mm f/2,8, 110mm f/2,8, 150mm f/3,5, 120mm f/3,5, Tilt Shift 120mm f/5,6, 150mm f/2,8.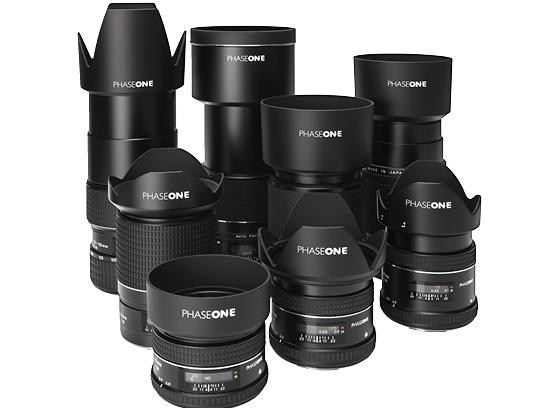 Phase One Digital Focal Plane Lenses
Focal plane lens range

28mm AF f/4.5 
Superb extreme wide angle lens for full format digital especially. Perfectly suited for landscape, architecture and creative looks.

35mm AF f/3.5 
Compact and light weight wide angle lens. Ideal for street, landscape, interior or architecture photography.

45mm AF f/2.8 
Using low dispertion glass, this wide angle lens offers minimal chromatic aberration and is ideal for high contrast shooting conditions.

80mm AF f/2.8 
Great general purpose lens with outstanding optical performance. All scenes are captured with amazing details and accuracy.

120mm AF Macro f/4.0 
For beauty, portraits and close-up macro work, this lens will deliver amazing results. The limiter feature ensures fast auto focus in the relevant focus range, whether working with close-ups or at further distances.

120mm MF Macro f/4.0 
For beauty, portraits and close-up macro work, this lens will deliver amazing results.

120mm MF TS f/5.6 
This lens delivers large format lens quality and capability combined with medium format convenience. Perfect for studio product shots or for creating stunning images with special focus areas. 8° tilt, 12mm shift, 360° on two axes.

150mm AF f/2.8 
A lens with outstanding image quality. This long lens is ideal for wedding and portraits. The lens offers internal focusing for easy use of special effect filters and vignettes.

75-150mm AF Zoom f/4.5 
The versatility of this lens makes it a preferred choice for on location fashion photographers, securing great image quality at all focal lengths.

Accessories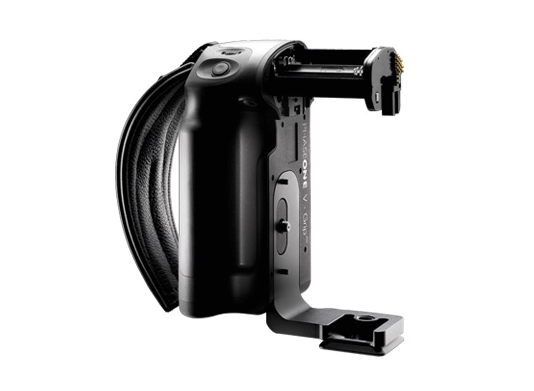 Jsme tu pro všechny!
Chcete si produkty Phase One nezávazně vyzkoušet?
Máte nekomerční projekt a stěna je to co potřebujete? Ozvěte se!
www.phaseone.com